Luxury Murano glass handle
Rhino handle
Torchon finish colored glass
Materials

Metal structure. Handle made of torchon crystal coloured Murano glass.
Inner glass available in several colours.
Door rose
Fastening rosette made of metal with chrome, gold or cupper coloured finish.
Each rose comes with protection plastic and fastening screws.

Peculiarities

Size: W. 16 cm, D. 10 cm, H. 5 cm
Size: W. 6" 1/4, D. 4", H. 2"
Code: HCX-LDC-105-M26
Self-locking system included

Custom to specification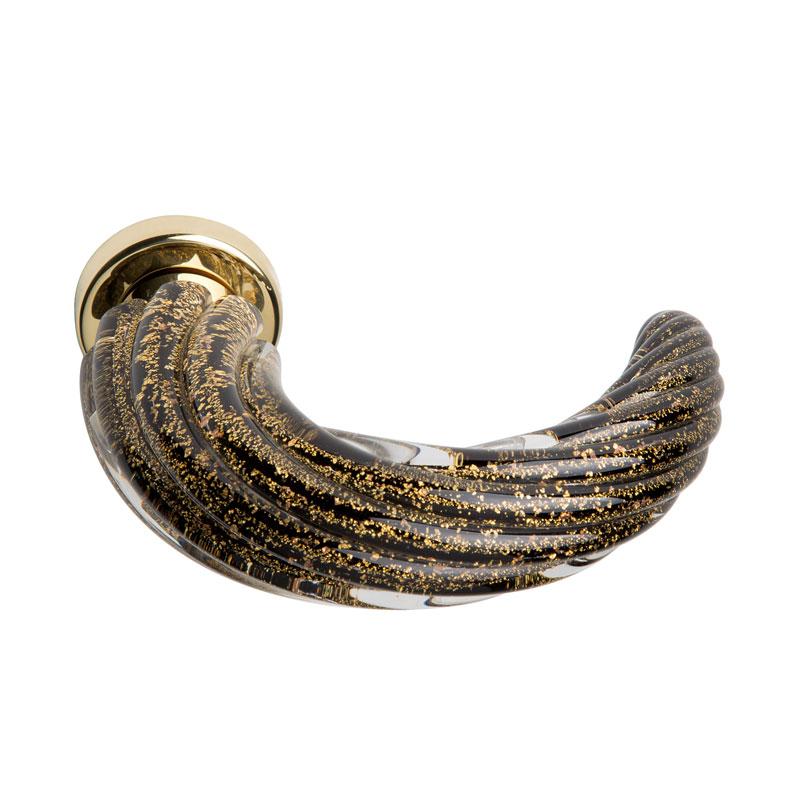 Product Designer
Leo De Carlo
Venice
Leo De Carlo was born in Venice in 1972. He graduated in Industrial Design from the Milan Polytechnic in 1998. He worked for Philippe Starck in Paris from 1999 to 2003, handling furnishing, lighting, electronics and interiors projects.
He returned to Italy in 2003 and went into business on his own. He currently lives and works in Venice.
Are you a designer? Is something swirling around in your mind? We can help you realising your concepts by creating the perfect tailor-made solution you are dreaming of