Engraving
Artistic engraving
Meet our master engraver Lucio and dive into his work
It is time to slow down, chill and appreciate the art of true artistic manufacturing.

Discover the artistry of an antique trade, the beauty of Venetian Glass Making Tradition and our unique country.
Italy and its people.
The master and his art
Shirin
Focus on: engraving techniques
The Shirin sideboard belongs to the Sharazad family line.
This family line tells a story of magic and wonder inspired by the main character of one of the world's most famous Tales; Arabian Nights.
Every piece of furniture that belongs to the Sharazad family line is richly decorated and minutely etched. The result is a precious and unique jewel.

Who does it?
Lucio
Our master engraver
Lucio is 56 years old and he is a real native of the Murano island.
He is passionate about travelling. Although he has visited a lot of Countries around the world, he is a real islander: he loves rowing and fishing in the Venetian Lagoon.
In the near future he would love to divide his time between Dakar, his wife's city and Murano, his beloved isle.
The things he really loves? The progressive music of the 70's like Genesis and King Crimson. In 1989 he had the pleasure to see the famous Pink Floyd concert In the lagoon in Venice.
The etching technique
Concept
Lucio & his artistic work
Lucio has been working in the Venetian glass etching field for years.
He is from Murano in fact, the beautiful tiny little island famous for the glass working and shaping techniques.
We can say he was literally born into art, as Lucio's father was one of the men who crafted glass in the furnace.
Lucio can create whatever your imagination wills. From the traditional Venetian motives to beautiful animals to abstract shapes.
What are the benefits?
Creativity
We Help you Choose the Best Option
On your right you can see the most famous Venetian etching: the Cavaliere figure.
Our master engravers can create lots of different human figures with this very antique technique.
The real beauty of this particular work is to create astonishing individually unique 3D portraits.
Every master engraver has his own particular touch and that's the true value. Each piece is unique and one in a million.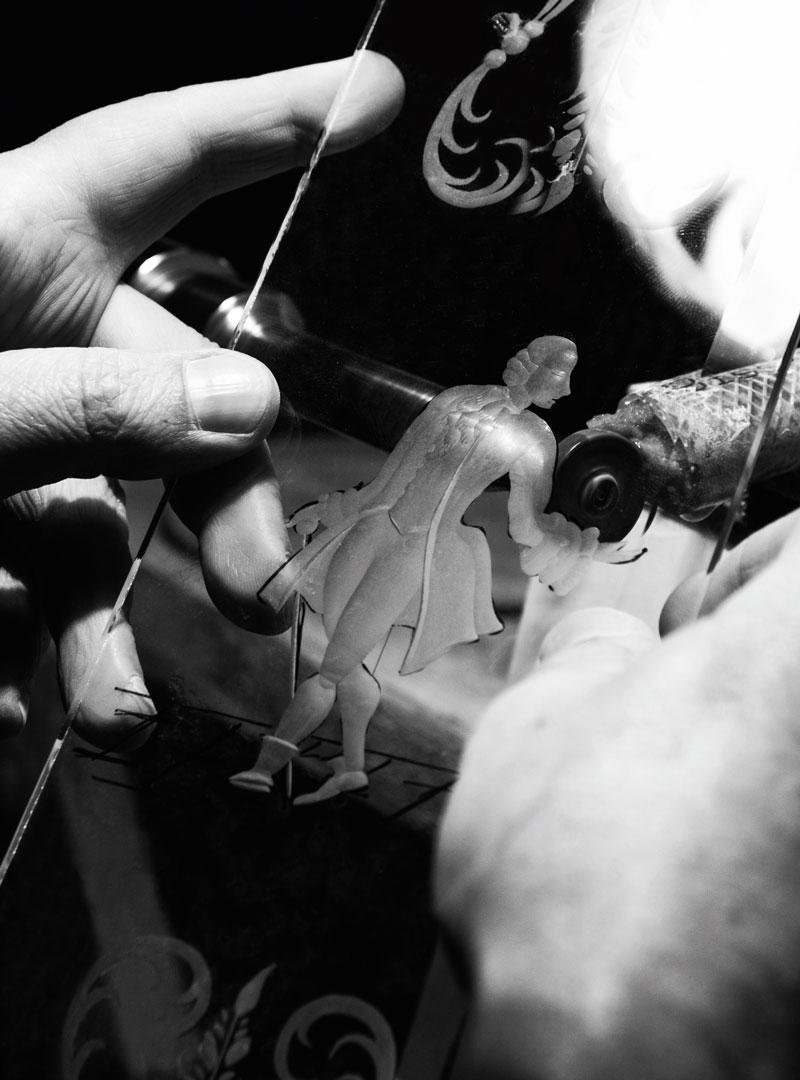 Are you a designer? Is something swirling around in your mind? We can help you realising your concepts by creating the perfect tailor-made solution you are dreaming of