Orangerie
Exquisite Garden Room
Unique Blend in a Permanent Garden
Having executed over a thousand projects in Italy and abroad, Arte Veneziana has earned an outstanding reputation for creating the finest luxury interiors. Tailored to the lifestyle and personal taste of the client, our bespoke furniture is handcrafted in our in-house workshop. Quality Venetian craftsmanship at its best.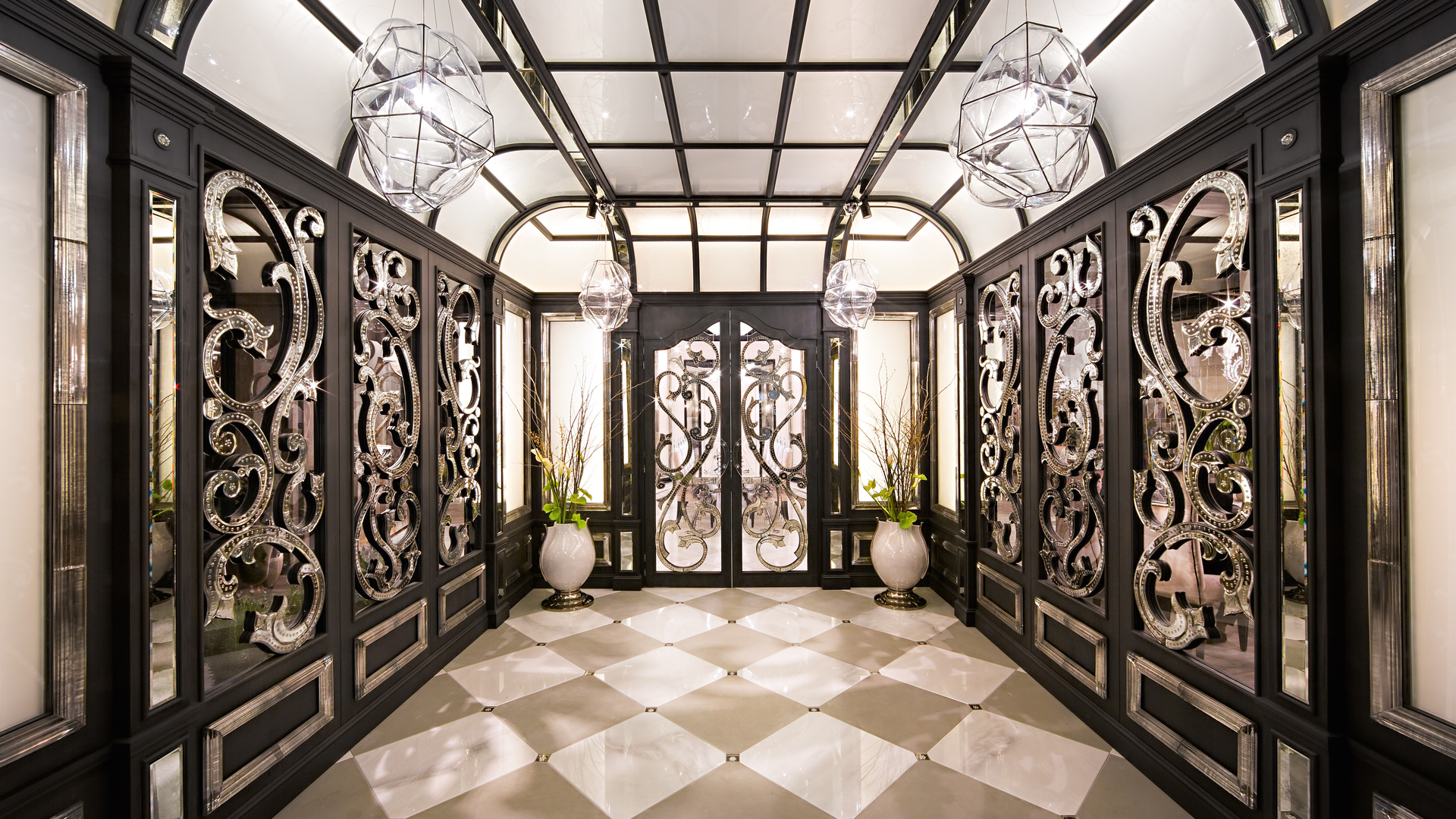 Orangerie
Relaxed Elegance
Unparalleled Architecture
A striking orangerie that blends harmoniously with the house.
High quality, elegant Florea design of bevelled glass with shiny sphere engravings creating a luxurious link between house and garden. At the centre Erica handcrafted luxury double-sided door and four Bolla light fittings suspended from the curved glass ceiling in this distinguished classical architecture.
Stylish Space, usable all year round.

Elegance is not about being noticed, it's about being remembered.
Giorgio Armani
I Need a Bespoke Environment
GIOVANNI LUCA FERRERI / DESIGNER
Architect and Designer
Giovanni Luca Ferreri
Milan
Giovanni Luca Ferreri was born in Monza in 1970. In 1998 he graduated in Architecture at the Polytechnic in Milan and in 2003 earned the title of PhD in Architectural Composition at the University of Architecture in Venice. Since his initial training and professional experience he has dealt with art, applied art and decoration. Since 2004 he has been teaching Composition and Urban Design at the Faculty of Architecture - Bovisa of the Politecnico di Milano. He has an office in Milan and an important part of his work involves the design and fitting of private homes.
Are you a designer? Is something swirling around in your mind? We can help you realising your concepts by creating the perfect tailor-made solution you are dreaming of